September 30, 2022
Summer in Sweden
After such a scenic and cold winter, I was very excited for my first summer in Sweden. It was indeed a long wait. I just wanted my exams to be over at the earliest to enjoy the warm days of Sweden. My exams got over on 3rd June 2022. I also had my Summer Internship to start from 14th June, 2022. I was super excited for that as well. For these 10 days of gap, I thought to relax and prepare myself for the upcoming summer job. I had many plans for the summer.
The weekend right before my internship, I drove to Gothenburg with my friends. Yeah, my first driving experience in Sweden. This sounds amazing, doesn't it? I would say, it was an interesting experience because in India, we have left driving traffic, but here it's right. I was helping my friends shift to Gothenburg. So, I was driving a minibus. I never drove such a long-vehicle before. Most importantly, I was driving an automatic vehicle, which again was my first experience. My friend freaked out, when I asked him "where's the clutch?".  The fun part was, whenever I wanted indicator, I turned on the wiper and vice-versa. I took me a while to get adjusted. T the end, the trip was safe, we came back safely. I AM A GOOD DRIVER AFTER ALL.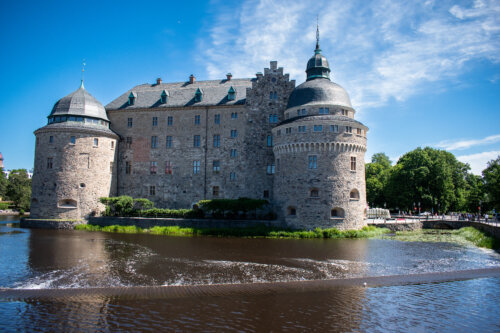 The internship was splendid in general. I loved the work and also had great mentors to support me. Along with doing my summer job, I wanted to travel inside Sweden as much as possible. My next trip was to Laxå, a small town close to Örebro. One of my corridor mate lives there. So, I along with 2 of my other corridor mates visited Laxå for a weekend. We went around the town, did barbeque in the soothing sun and played many Swedish games. On the last day of our trip we went to Örebro. It is a beautiful town, with a nice castle. On the way back, we also played the mini golf. It was my first experience, and I loved it.
To continue with my travel plans, me and my friends went to Gotland in July to celebrate my birthday. We stayed in Gotland for 2 nights. It was again a trip worth remembering forever. Click here to read about my trip to Gotland in details.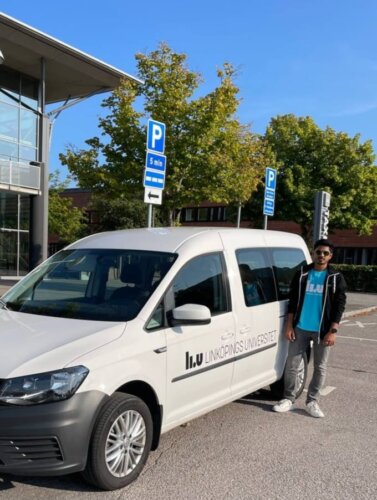 It was August, and my internship was about to be over. So, we, the interns arranged an amazing after work in the last week of internship. My internship got over on 13th August, 2022 and the university was starting on 29th August, 2022. For these two weeks, I worked on several days at university on arrival days, where my tasks were to drive the new students to their respective home and also participate in panel discussion. I enjoyed this a lot, as I got to meet many people from different places of the globe.
In general, I had an amazing summer with great work and superb travel. Now, I am ready to begin my 2nd year at the university with full energy.
Hope you enjoyed this blog.
#Stay_tuned
// Abhijeet
---
---