September 27, 2022
First Birthday in Sweden
Coming to Europe had always been my dream. I came to Sweden on 9th August, 2021, right after one month of my Birthday. I am very glad that my birthday is in July, which is the summer. I never had to worry about celebrating it, because it's the vacation time every year. However, this year was special, because it is my first birthday in Europe. Also, I was doing my summer internship here in Linköping, but luckily my birthday was on Saturday. I took a leave on Friday and the trip begins.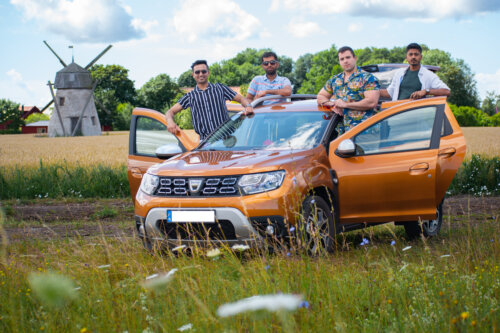 I, along with 3 of my friends planned to celebrate my birthday in Gotland (biggest island of Sweden). However, choosing the destination wasn't that easy, but it turned out to be an amazing decision. Summer is the peak season, when Gotland observes many visitors, with wide range of events all around the island. All restaurants, hotels and small farm shops are also open, and the beaches are buzzing with life.
My friend has a car, which we took to Gotland. Our journey started at 6:30 in the morning on Friday. We drove to Västervik from where we have to take the ferry. The booking of the ferry was done at destination gotland website. The departure time for ferry was 9:15 AM. We reached way before and got some time for photography. The travel time on ferry was 2.5 hrs approx. I had my first ferry ride ever.  We arrived in Visby (a town in Gotland).  It's known for its well-preserved town wall, a medieval fortification incorporating defensive towers. Then, we directly drove to COOP, to purchase some frozen meals.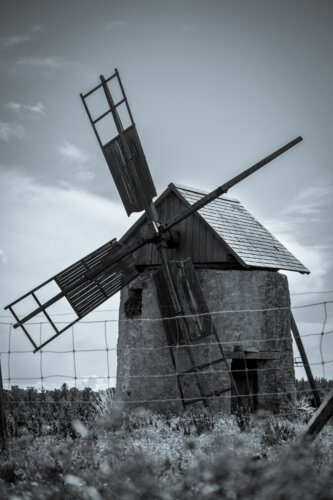 We booked our stay very close to Visby town (it was at a walkable distance). On Friday, we relaxed in the hotel, and took a dive in the warm swimming pool at the hotel itself. The next day, 16th, Saturday, my birthday, we drove to the extreme south of the island with multiple stops in between. The scenery was astonishing and breathtaking. At the extreme south, we had our lunch at "Majstre Restaurang Bar & Café" which is by the beach. The food was amazing. We returned back to the to the hotel in the evening and went to Visby town at night for dinner and drinks. The dinner place was very cozy, it was by the sea as well.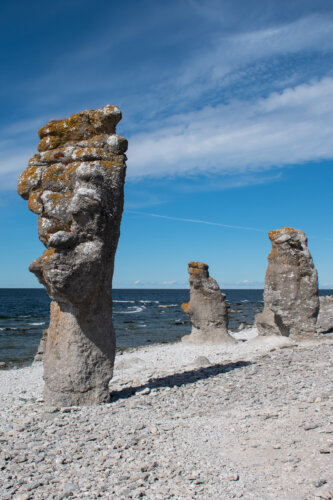 On the next day, Sunday we drove to the extreme north, Fårö Island. To go this island, ferry ride is needed. This ride was very short, just 15 min and it was free as well. This part of Island I loved the most. We could see the famous "Rauk" as well. In the evening we returned back to Visby to take the ferry back to Västervik. This trip created a lot of memories. I couldn't expect any better on my birthday.
Hope you had a nice read time.
# Stay_tuned
// Abhijeet
---
---